Wookchuck Tree Care is family owned and operated.
Woodchuck Tree Service was started in 1976 on a hobby farm in Stillwater, MN by Dave "Jake" Jacobson. When he was growing up near Lake Phalen in St. Paul, he would see a tree and his first thought was, "tree fort!" Dave knew that he wanted to work outdoors and always enjoyed working with his hands most of all. Through years of hard work and first hand experience he became quite skillful at climbing and practical engineering. Little did he know that he was learning his trade and systematically building one of the most respected tree services in the Twin Cities.
After 40 years of proudly servicing the metro, Dave retired in 2016, handing over the reigns to his son, Tyler.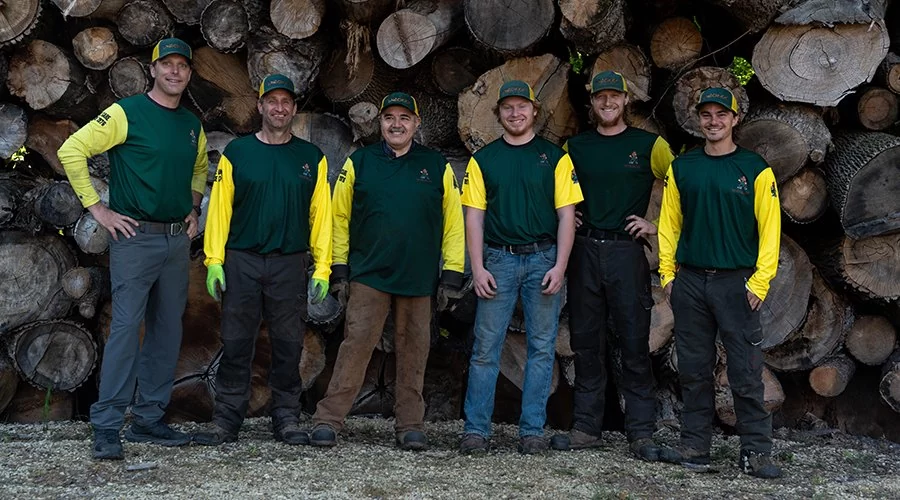 Tyler: Owner / Certified Arborist
Tyler is Dave's oldest son, his middle child.  Tyler started working with his Dad before he had to start shaving.  He started dragging brush and raking yards when he was 12 as a summer job to pay for his growing baseball card collection.  Tyler went to college at the University of Minnesota and is an ISA (International Society of Arboriculture) Certified Arborist and Certified Pesticide Applicator through the Minnesota Department of Agiculture.  Tyler's responsibilities include everything from job site foreman to climbing to estimating.  When Tyler doesn't have a chainsaw in his hands, he likely has a golf club…which is much more dangerous than any chainsaw.
Dan: Foreman
Dan is the foreman at Woodchuck and he has over five years of experience in the care industry.  Every day is an exciting new puzzle and I love it!  When he's not running a chainsaw, he enjoys riding motorcycles and exploring new places.  Being outdoors is what makes him happy, which is part of the reason I enjoy this line of work so much.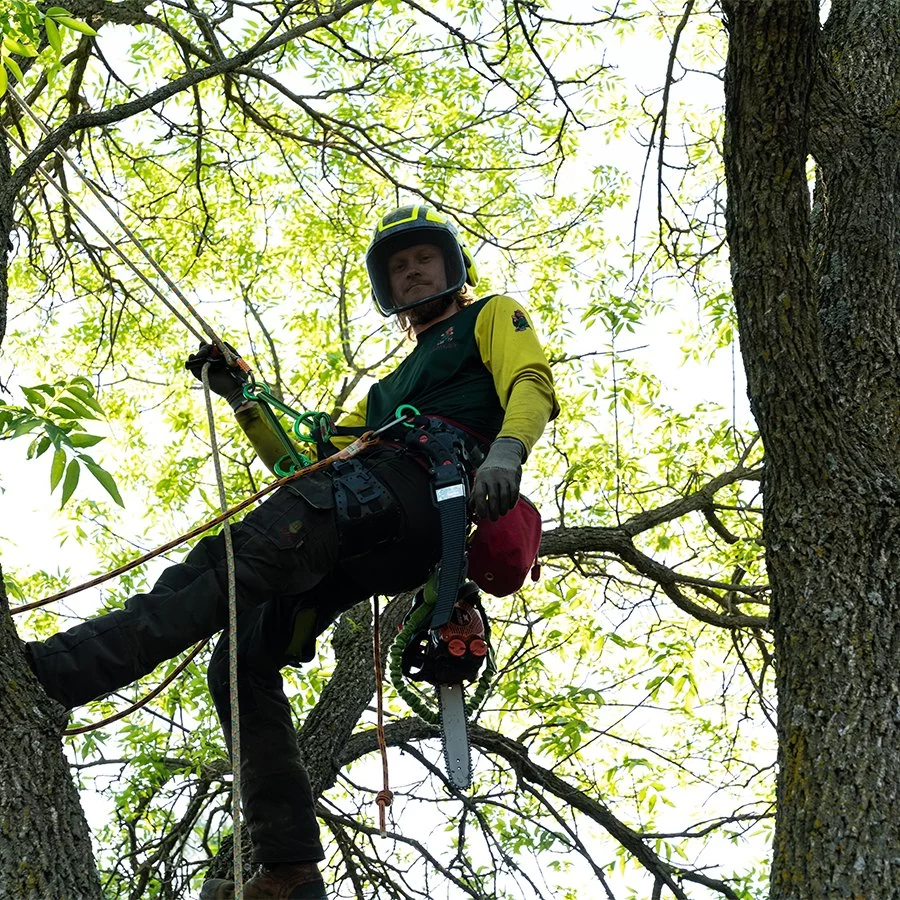 Cindy: Office Manager
Cindy is Tyler's mom and has been with Woodchuck since it's inception in 1976!  She raised three kids as a stay at home and still had time to answer the phone and assist Dave.  When she's not helping Woodchuck all day long, she's busy with her seven grandchildren.
Ready to get started? Request an estimate today.